Join Our Team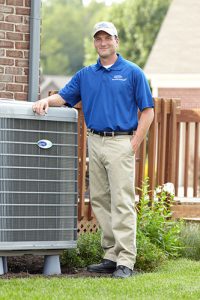 We are always looking for qualified people to join our team. If you have experience in heating and air conditioning service or sales, we'd love to hear from you. We offer competitive pay, full benefits, and opportunities for advancement. To learn more about a career with Rutherford Heating & Air Inc., give us a call at (828) 287-2240, email us at rheatair@yahoo.com or fill out our online contact form. Please include details of your previous work experience.
The Best HVAC Team Around
Here at Rutherford Heating & Air, we hold ourselves to high standards. We give our best in every job we do, and we offer nothing but the best products. If you'd like to be part of our elite team of heating and cooling professionals, we have an open position for an HVAC technician. You might be who we're looking for!
Start Your Career With Us!
Our goal is to provide high-quality heating and cooling services for homes and businesses in Spindale, NC. If you share the same vision, call us today at (828) 287-2240 and be on your way to becoming a Rutherford Heating & Air HVAC technician.